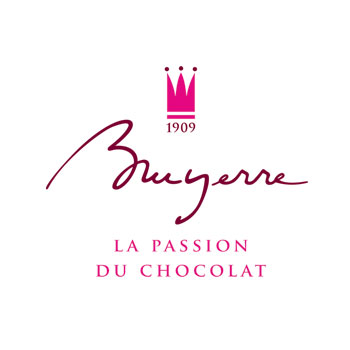 Founded in 1909 and situated in Gosselies, Belgium, Bruyerre delights its customers and its consumers with a variety of state-of-the-art touches that create a unique 'sweet experience'.
Bruyerre is one of the oldest premium Belgian Chocolatier with a strong set of brand values; Tradition, Creativity, Premium, Artisanal and Quality.
Positioned as an affordable premium chocolatier, Bruyerre is present in 38 countries with a flagship store on the famous Brussels "Grand Place" and more than 200 Points of Sale worldwide. Increasing visibility for and popularity of the brand has grown sales to over € 50 M p.a.

Maintaining tradition, Bruyerre is one of the few Belgian chocolatier still producing its own hazelnut praliné in house and by the old artisanal process, while pursuing innovation through the creation of new tasty chocolates with such surprising and delightful combinations as "Orange & Carrot" ganache, "Lime & Fresh Mint" cream or even Foie Gras fillings.