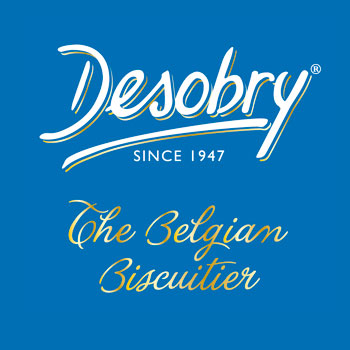 Since 1947, The Desobry Biscuiterie produces some of the best cookies of Belgium.
Taste, delicacy and character built the reputation of the Belgian "Maître Biscuitier". Today, they continue to follow the same principle and bake biscuits with a selection of the best ingredients creating more than 35 sumptuous varieties.

A family owned business with an annual turnover in excess of € 30 M, Desobry's quality is widely recognized in Belgium, the country of biscuit and chocolate, as well as abroad, where the company sells more than 75% of its production. The growing popularity of biscuit gift sales in travel retail is a key focus of the company's strategy for continued global growth.