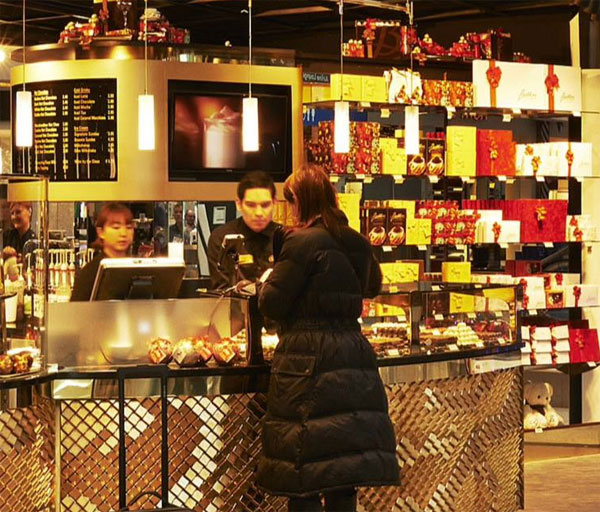 Traveller's Trove is a multifaceted business with proven value creation capabilities across all aspects of the duty free and travel retail industry. We live and breadth this industry day to day and as we have done for over 20 years. It is a labour of love and we consider ourselves very lucky to be part of the duty free & travel retail industry.

Our experience comes from working in sales and marketing roles with some of the world's great brands. In some cases the duty free & travel retail presence has preceded and was fundamental to, their international expansion. More than ever this retail channel is a "shop window to the world" and we have the expertise to help you stand out in this unique environment whether it is the airport, the increasingly important downtown duty free, ferry & cruise ships, or the inflight channels.

Our focus is exclusively on the duty free & travel retail channel. Fuelled by the growth in international travel and the development of a compelling consumer proposition, the growth rate of this industry has consistently exceeded "domestic market" growth rates, over the past 30 years. Long term growth projections indicate this trend will be maintained. Our industry insights enable us adapt the consumer offer to maximise returns. Our network in the industry, built up over 20 years enables implementation and produces successful results.

We provide consulting, distribution and brand agency representation services. Our goal is to develop long term relationships with all stakeholders with whom we interact. Our good standing within the industry is dear to us. We are results oriented and link our success to that of our partners. We believe the key to long term partnerships is full alignment on the goals and challenges before embarking on a journey together.

Our founder and Managing Director, Gerry Murray, has spent almost all his career in the duty free and travel retail industry. He joined the R & A Bailey duty free team in the early nineties and has subsequently held board level positions with channel responsibilities for Godiva Chocolatier and Samsonite. He has played an instrumental role in the successful development of these brands in the channel. Since establishing Traveller's Trove in 2011 Gerry has successfully transferred his skills to consultant relationships with trade associations and brands in the Confectionery, Wines & Spirits and Tobacco industries. Having created world class commercial teams, Gerry can help define the optimal organisational structure, route to market, brand and product development to maximise the opportunities for success.