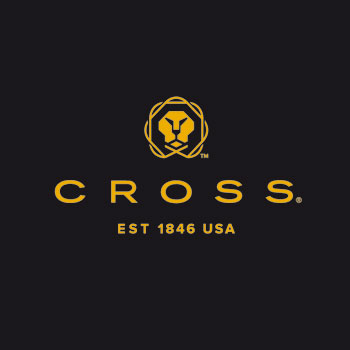 Cross, a 168 year old brand with global consumer awareness has a rich brand history with expertise to match.
Cross believes that writing will always be an important part of our daily lives and that every time you put pen to paper you create a special connection and memory. In today's digital age, Cross offer collections which are relevant to global consumers including a Tech Collection and Leather Accessories to match.
Cross is uniquely positioned in the market being an iconic global brand with a strong heritage including the registration of 25 patents. The brand is trusted by dignitaries and key opinion formers globally to be their pen of choice for delivering that signature moment when you put pen to paper. Cross craftsmanship is of jewellery like quality with luxury cues added to many of our collections, backed by a Lifetime Mechanical Guarantee on all writing instruments.