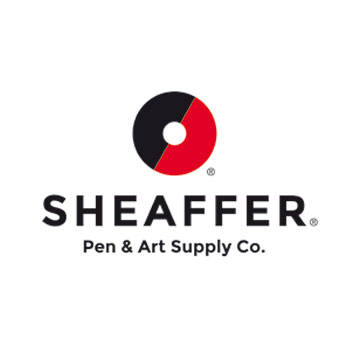 In 1912, Walter A. Sheaffer took his idea of a pen-filling apparatus that utilized a lever system and, with his life savings, founded the W.A. Sheaffer Pen Company.
Most fountain pens in the first two decades of the 20th century looked remarkably similar due to the limits of the material used; namely hard rubber, which could only be produced in either red or black. In 1924, Sheaffer produced a distinctive line of pens manufactured from radite. In the same year Sheaffer incorporatedinto its designs the signature trademark of the White Dot.

Sheaffer has manufactured fountain pens down to the present day.

Today the brand targets the "maturing millennial, both male and female offering quality products which reflect their personalities.

Sheaffer also hold the exclusive licence to produce and sell Ferrari branded writing instruments.